Thank you for your order request!
Your order is not confirmed at this stage.

The order will be reserved after we check the stockpile We send email linked to the settlement step Nov. 1st~10th. The order will be confirmed after you will receive the payment completed mail. We will also email you in the case for out of stock Nov. 1st~10th.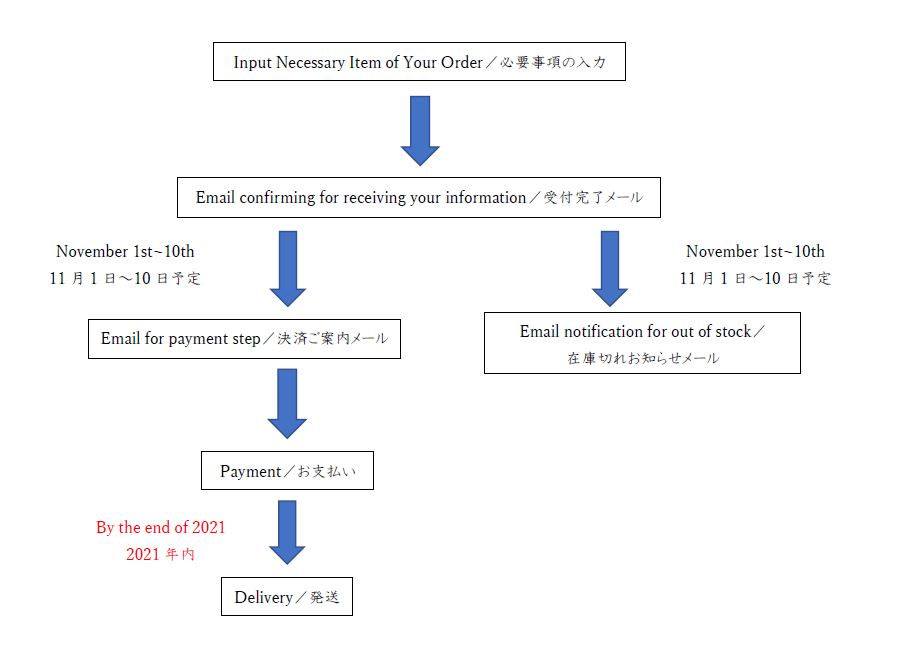 お問い合わせいただき誠にありがとうございます。
現時点ではご注文は確定しておりません。
ご予約確定となりましたら11月1日~10日にメールにてお知らせを致します。メールに添付されたリンクより決済画面にお進みください。決済後、決済完了メールが送信されましたらご注文確定となります。
在庫終了の場合でも11月1日~10日にメールにてお知らせいたします。
If you do not receive a confirmation email (automatic reply), or if you do not receive an email Nov. 1st~10th, please contact us at the address below.
もし、受付完了メール(自動返信)が届かなかったり、11月1日~10日に弊社からメールが無いようでしたら、恐れ入りますが、下記までご連絡ください。
Contact
Contact : works@gallerykogure.com
Subject : [Inquiry of Yuya Hashizume]
※If the subject is different, we might not be able to accept your order.
お問い合わせ先:works@gallerykogure.com
件名:【橋爪悠也作品問合せ】
※件名が異なるとお問い合わせをお受けできない場合がございます。